ENTROPY SYMPHONY: MOVEMENT TWO - BERLIN
in 5 voices
December 8, 2010
5:30 - 5:35pm
100 PEOPLE ON STREET CORNERS PLAYING AIRHORNS IN HARMONY
USING BERLIN AS AN INSTRUMENT SINGING THE SONG OF THEIR CITY
You don't seem to have the flash player.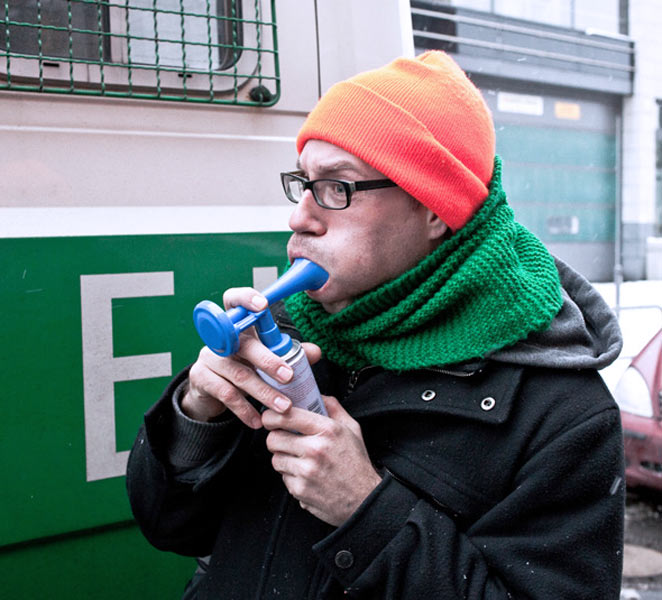 photo by Mike Milosh
It was a 5 minute outdoor music piece played by 100 people on the street corners all over Berlin. The musical instruments were airhorns tuned to different notes and each person was given a sheet of paper with timed notes to play. The spacing was evenly distributed through all of downtown so the city itself became the resonating chamber. In essence, Berlin was the instrument singing the song of its residents.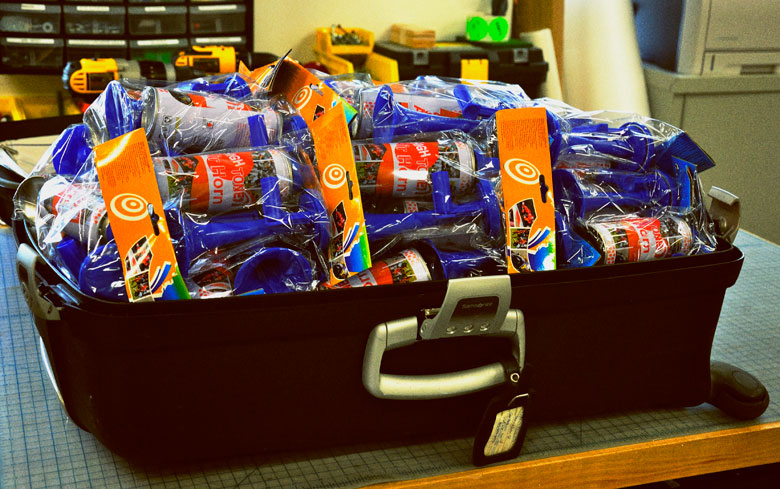 75 airhorns in one suitcase another 75 in a box.
Take that through international security!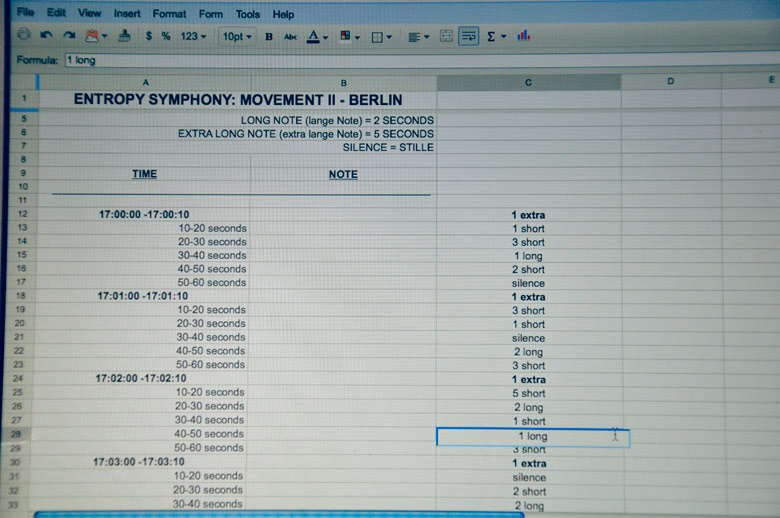 The composition in 5 voices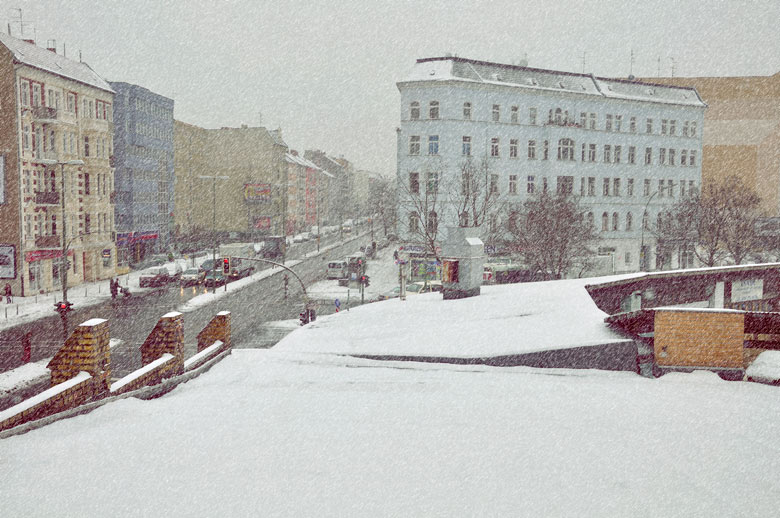 A blizzard the day of the symphony.
Snow driving like a bat out of hell and 6 degrees fahrenheit.
Madness!!!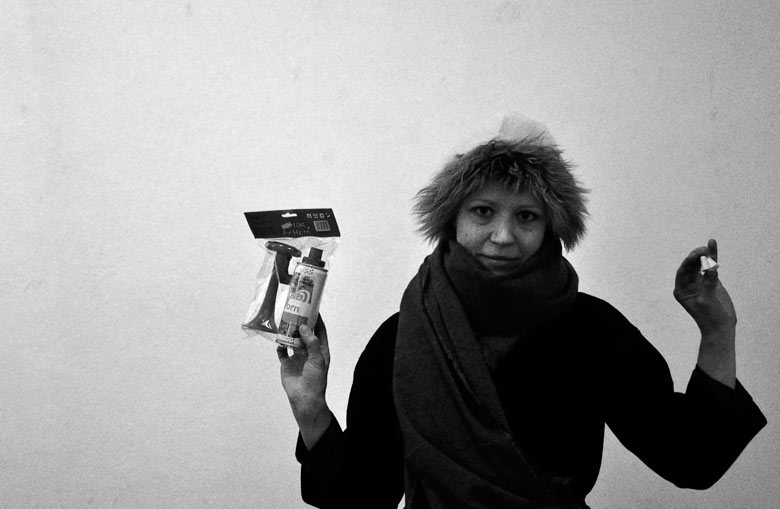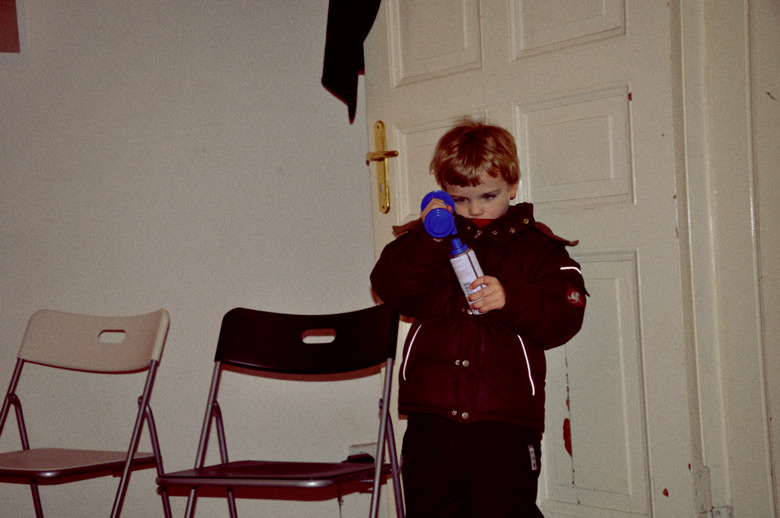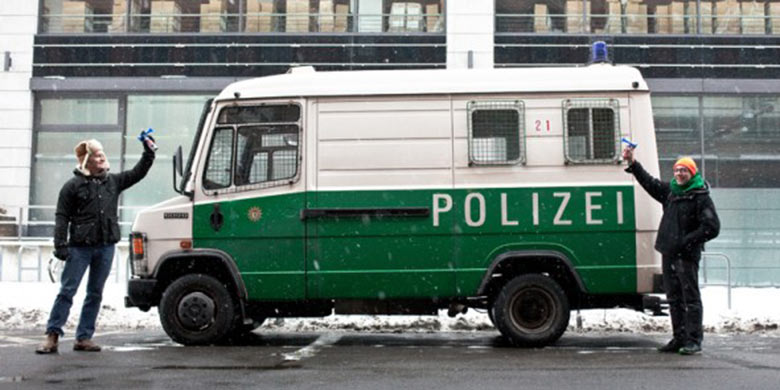 photo by Mike Milosh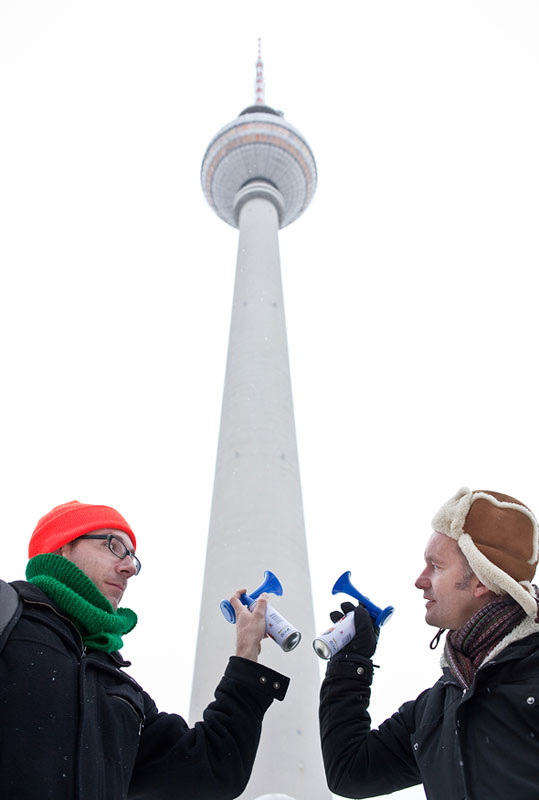 photo by Mike Milosh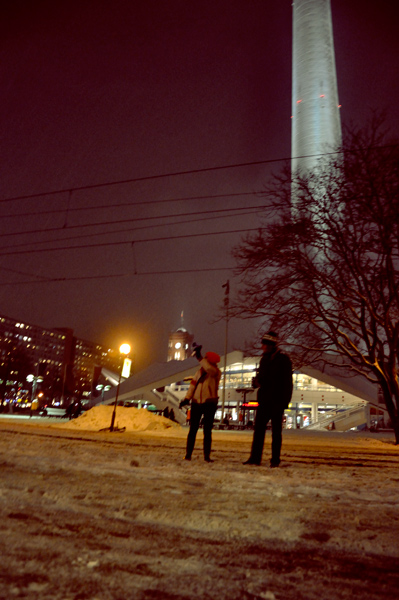 A special thank you to:
Janine Eggert
Philipp Ricklefs
Malte Zacharias
Per Schumann
Mike Milosh
Clare Ros
Back to Main Projects Page