FLITZING AWAY THE DAY: PHASE 1 AND 2
September 12, 2010
3:50pm
Lincoln Center
New York City

FLITZING: A MODERN CONTRACTION FOR "FASHION BLITZING"
A Collaboration between artist Zefrey Throwell, designer Zöe Twitt, and Gallery 138 descended on the heart of Fashion Week with a fury.
www.zoetwitt.com
www.gallery138.com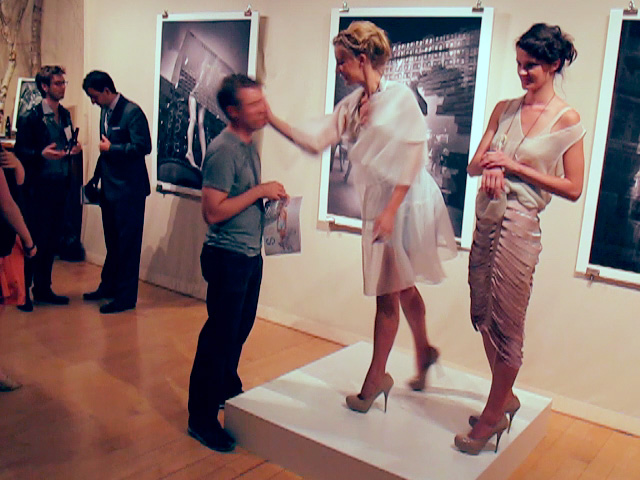 Flitzing Away the Day: Phase 1 at Gallery 138 (photo by John Vitale and Serge)
The spring line from young fashion designer Zöe Twitt, covered by break-away plastic dresses created by artist Zefrey Throwell, were the platform for the latest guerilla action from this dynamic trio. Working with artist/models Emily Bess, M. Elizabeth Barrett and Chloe Nørgaard, "Flitzing Away the Day" was conceived as a direct puncture to the preciousness and untouchability of the model on the runway, as part of "Multifunctionality" the current exhibit at Gallery 138, 138 west 17th Street in New York City.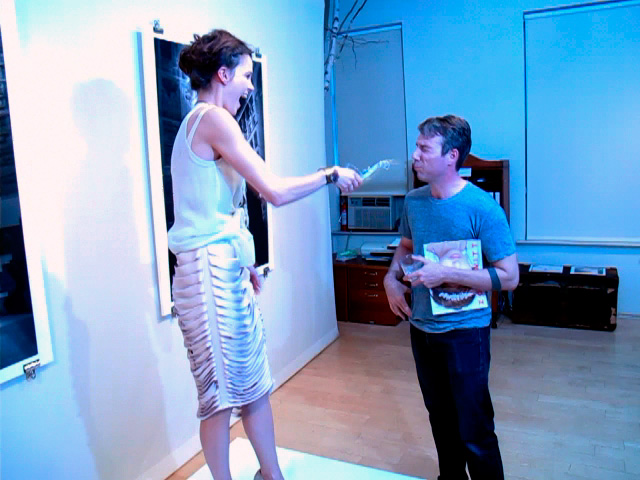 Flitzing Away the Day: Phase 1 at Gallery 138 (photo by John Vitale and Serge)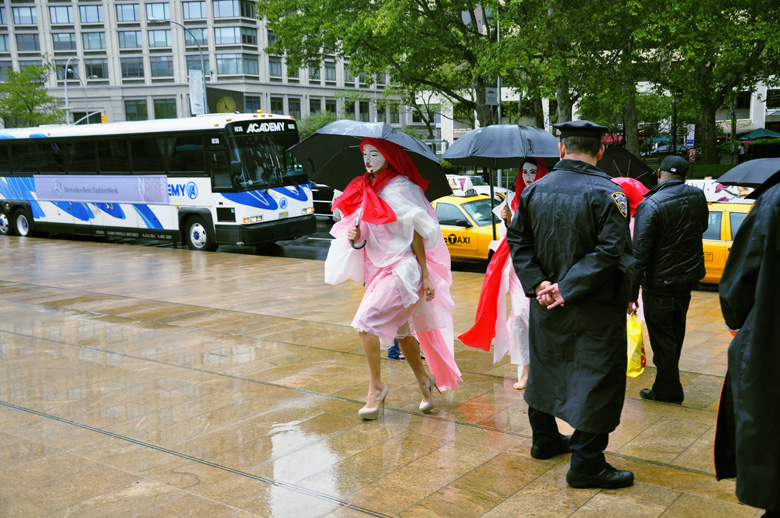 (photo by Zefrey Throwell)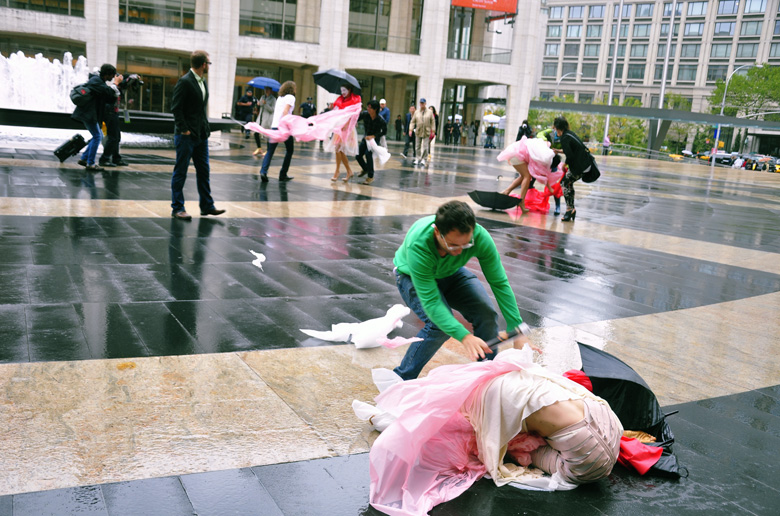 (photo by Zefrey Throwell)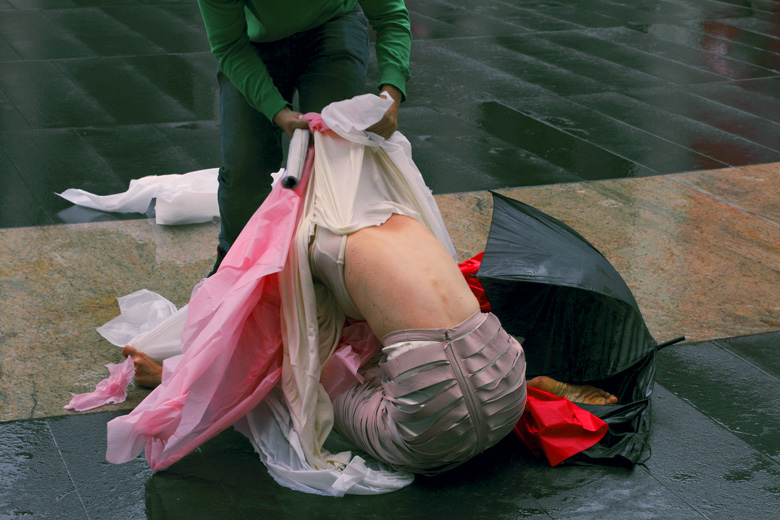 (photo by Asa Gauen)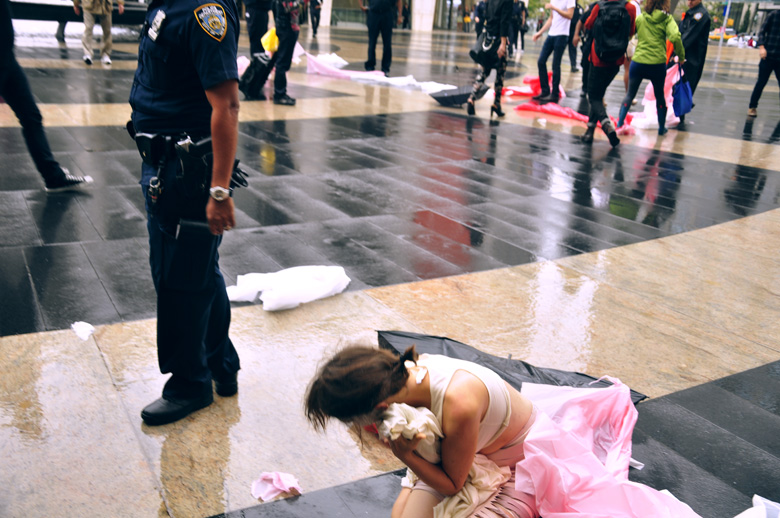 (photo by Zefrey Throwell)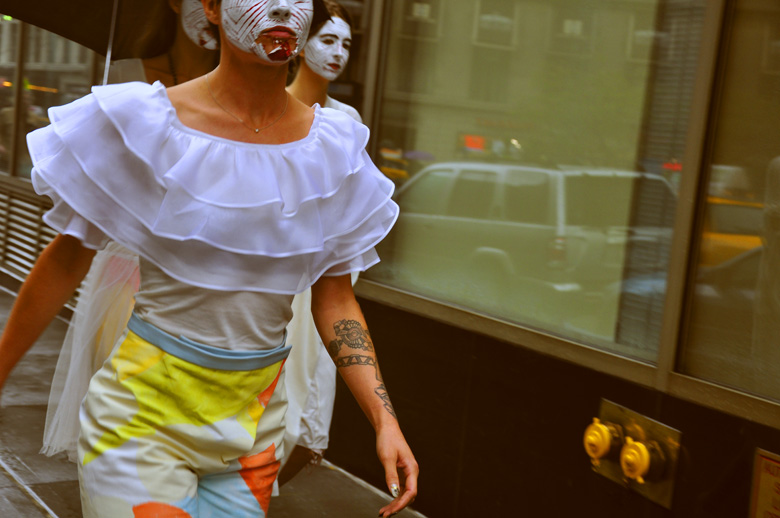 (photo by Zefrey Throwell)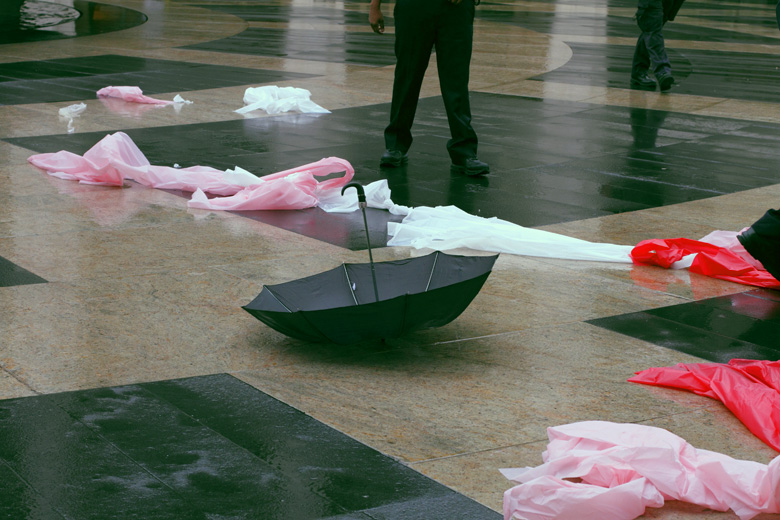 (photo by Asa Gauen)
Thank you so much to these beautiful people

Anna Morgan
Anthony Miler
Aram Jiblian
Asa Gauen
Brian Jensen
Bruce Ashley
Dominika Michalowska
Drea Bernardi
Drew Anderson
Emma Hall
Eric Clinton Anderson
Galina Fecher
Gordon Woodhull
John Vitale
Laura Silverfoote
Parker Leventer
Ross Elgie
Susumu Kamijo
Tara White

An extra special thank you to:
Brookie Maxwell
Zöe Twitt
Josh Tierney
M. Elizabeth Barrett
Emily Bess
Chloe Nørgaard

and a double extra dipped NYPD and Lincoln Center Security thank you to
Jonathon Fairhead

Back to Main Projects Page